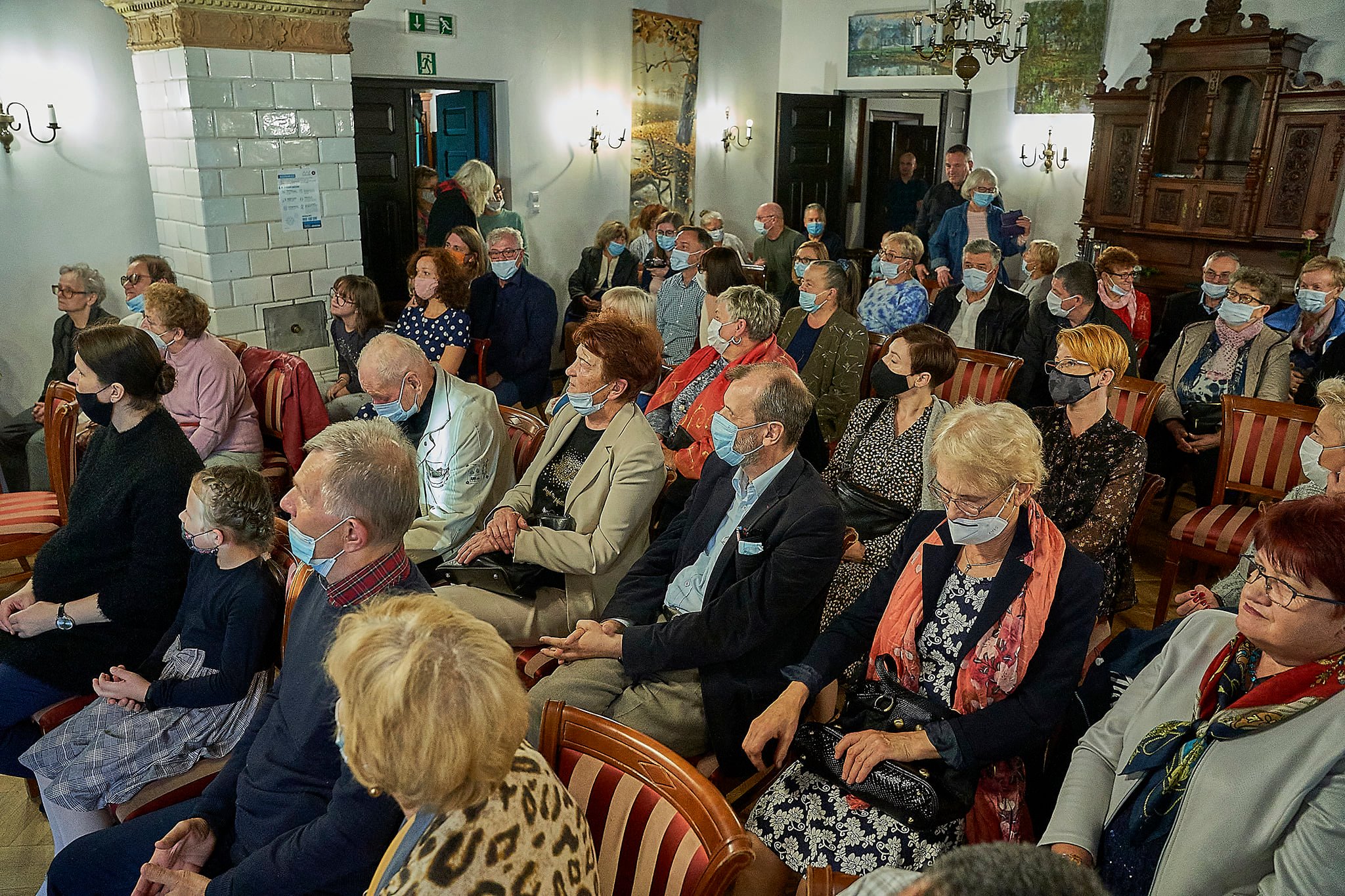 30 gru

Podsumowujemy 2021 rok

Podsumowujemy 2021 rok czyli 4 rok naszej działalności!

W roku 2021 zorganizowaliśmy:
– 8 koncertów w ramach IV edycji Mazowieckich Muzycznych Spotkań bez Barier
– 13 koncertów w ramach I edycji Festiwalu Artystycznego Powiatu Mińskiego
– 4 koncerty w Mińsku Mazowieckim, uświetniające 600 lecie nadania praw miejskich temu miastu
– koncert poświęcony twórczości Astora Piazzolli w Złotowie
– 2 koncerty kameralnej orkiestry smyczkowej Melanidis Orchestra w Cegłowie oraz w Mińsku Mazowieckim
– 30 warsztatów muzycznych dla dzieci
– 10 warsztatów muzycznych dla seniorów
– pierwszy raz od początku działalności nagranie płyty utworów polskich kompozytorek
– dwa zamówienia kompozytorskie i ich prawykonania: D. Pajdzik – Księga Tobiasza na kwartet smyczkowy, B. Kowalski – Dialogi polskie na dwoje skrzypiec.

Do wszystkich projektów zaangażowaliśmy 46 artystów!

Było to nie lada wyzwanie zorganizować aż tyle działań. Udało nam się to zrealizować dzięki otrzymanym dofinansowaniom ze środków Ministra Kultury, Dziedzictwa Narodowego i Sportu, z budżetu Powiatu Mińskiego, z budżetu Województwa Mazowieckiego, z budżetu Powiatu Złotowskiego, Fundacji PZU oraz wsparciu Stowarzyszenia Autorów ZAiKS.